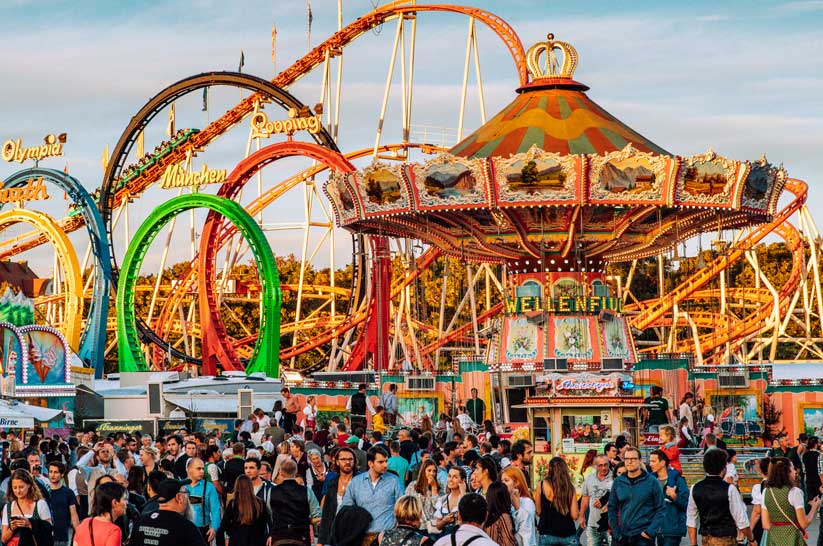 SALES INCENTIVES
THEME PARK GETAWAY
THEME PARK GETAWAY PROMOTION, READ ALL ABOUT IT:
The Theme Park Getaway is the perfect gift for those who love the thrills and excitement that only theme parks can provide – whether they're young or just young at heart.
Your customers will receive roundtrip airfare for 2, 2 nights of accommodation from a selection of hotels, and 2 passes from a selection of theme parks. Participating theme parks include Disneyland, Sea World, Walt Disney World, California's Great America, Six Flags, and Universal Studios.
frequently asked questions
ocean adventure PROMOTION, READ ALL ABOUT IT:
The Theme Park Getaway is our latest product. You get:
Roundtrip airfare for two (2) people
Two (2) nights of accommodation with a selection of hotels to choose from.
Two (2) passes to a selection of theme parks
The program will enhance your advertising so you can close more sales and capture more customers right away. Travel is the most widely appealing incentive – everybody wants a vacation, and a gift of a vacation for making a purchase is that much better. Your sales people will close more sales, your customers will enjoy an exciting vacation experience and your business will grow.
You can give away these trips very easily and gain a competitive advantage over your competition!
Simple. We provide you with the travel certificates and FREE marketing material. You place the FREE marketing material in your showroom, we'll give you images for your website and images and copy to incorporate into your existing advertising programs (i.e. newspaper, flyers, direct mail, radio, tv ads) or whatever you currently do.
Some customers will be attracted by the advertising, some by the in-store POP, and some will buy when your sales people use the Getaway to motivate the customer to BUY TODAY.
When the customer makes the purchase, you simply hand them the certificate – we take it from there. Our travel department will take care of everything else beyond that point. Odenza's in-house travel agency is staffed by certified and experienced travel agents who work directly with your customers to book their vacations.
What results should I expect? back to top
An average of net 5-25% increase on the ROI of your advertisting budget is common.
That's taking into account the investment of the vacation certificate. Here are some recent quotes from customers:
"The program is excellent and the price on the certificates was amazing for such an effective package." Sammy Karaja, Borealis Diamonds
"My staff thought it was a good gift promotion and they were enthusiastic about it because it makes it easier for them to sell higher ticket items." Derek Niewinski, Royalty Goldsmiths
"We acquired new customers and saw an increase in sales." Roland Mucha, Future Hyundai
"In a tough market you need a boost to help close sales. The vacation incentive definitely helped us boost our closing ratios." Thomas Gessner, La-Z-Boy Furniture Galleries
"We've been using Odenza's cruise products since we've opened the doors over a year now, and it's been very effective in growing our business. It keeps our clients in touch with us!" Yellow Brick Mortgage Ltd.
I've heard of these things, are they really credible? Am I going to have problems? back to top
We truly, truly do things differently at Odenza. Our tiered programs work to create predictability in the outcome of the products performance. In other words, use the right product for the right application and you'll have no problems.
The primary failure in travel incentives is that the certificate you hand out isn't the right one for what you are trying to achieve. Your risk is that you hand something out that cannot be redeemed, or is so frustrating to redeem that your customer gives up and in either case it's you that ends up with the bad wrap. Here's how we prevent you ever having any issues.
1. Make sure you purchase the correct "Service Tier" in the program you choose. Odenza offers four service tiers.
2. Your sales staff over promise on the vacations. We offer a FREE conference call at the start of every program to make sure your staff has an opportunity to ask questions directly from the "horse's mouth". We'll explain what they should say, what they shouldn't say, and how to get the most out of the incentive.
3. You bought, or were sold the wrong incentive for the application. Each sale at Odenza goes through two checks prior to shipping to ensure we understand what you are trying to achieve and that you have the right product.
4. Not using the marketing materials. We offer FREE marketing materials and free support to your marketing team… use it!
So, I give these away, now what do my customers have to do? back to top
Your customer can book their vacation with 2 easy steps:
Step 1:
Read the Terms and Conditions.
Step 2:
Mail the forms along with the required funds.
Step 3:
Once your customers has been registered, a travel agent will contact your customer to book their vacation. It's that easy.
How can Odenza offer these vacations at such low prices? back to top
Odenza has direct partnerships with major airlines, cruise lines, hotels and resorts worldwide. Our agreements give us amazing prices, but there's one condition. We can't sell or advertise the prices we get. That would destroy the "retail" market for our suppliers. In some cases we purchase inventory upto two years in advance to get the very best deals. We package the offers into certificates that YOU can give away, for only pennies on the dollar. On average you pay 1/10th of the price of the retail trip. Furthermore, Odenza generates additional revenue by offering optional upgrades to certificate holders. It's not uncommon for our certificate holders to bring along family and friends with them when cruising or taking a vacation. Our travel agents can help you and your customers book airfare, car rentals, travel protection, attractions and more all through one phone call.
How do I know Odenza will take care of my customers? back to top
Odenza is an award winning agency and we pride ourselves on customer service. We're a three time winner of Carnival Cruise Lines' prestigious Pinnacle Award, which is awarded to a select number of agencies across the United States and Canada. For a full listing of recent customer testimonials please click here. For client testimonials please click here. For client testimonials please click here.