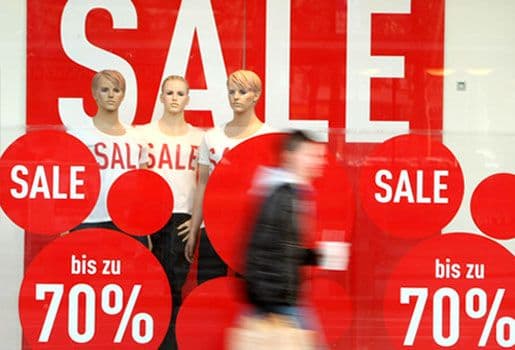 Inspiring Travel Incentives at Special Events and Weekend Sales
Were you ever tempted or inspired to take part in a special event or weekend sales event at a credit union to win $100 in exchange for filing a credit application? How about getting a free hat after making a purchase of $50 at a sports retail store? Each of these unique methods is only a glimpse of what event marketers do in this day and age. However, at Odenza we believe in going the extra mile to help your business stand out from the rest with offering free travel incentives!
By including travel incentives to your special promotion event or annual sale you are creating that sense of urgency for your customers to "Act Now!" You see, travel incentives are used to increase the added value of a sale at your big event. That way, the customer believes that by responding with urgency, they will take advantage of a 'Once in A Lifetime' offer – and they truly will be! It can and will enhance your company's advertising and help win over your loyal customers and entice new ones to your business.
Travel incentives at your special event are awarded in a simple process and customized by you. The incentive will be rewarded to customers in either one of two ways – by making a large-scale purchase or by simply attending the special event and entering in a raffle. As your way of saying thank you for responding, and making your event a success, the client is given a trip at no extra cost.
This can apply to weekend sales events, year-end clearances, new product promotions, inventory reduction events, and more.
Travel Incentives Create Emotion
If your goal is to increase sales and build your company reputation, then travel incentives will do just that. By creating a sense of emotion with enticing travel incentives, your customers will finally be given the chance to experience something they have always dreamed of doing. The emotion will settle in with these clients and inspire them to join by responding to your weekend sale and special event.
According to BI Worldwide, research shows that people view cash rewards as cold and lacking in value, as opposed to non-cash rewards which stimulate imagination and emotion. With travel incentives making a huge comeback, your customers will favor your business over everyone else who only hands out small cash rewards or coupons.
Generating a Whole New Dimension in Sales
By utilizing this verse of marketing strategies, your company can leave a long-lasting impression that inspires customers to go beyond their investment in your products or services. When your special event is all said and done, your winning customer will utilize their travel incentive, have an amazing experience and spread the word to all of their coworkers, family, friends and everyone in between. Plus, they will definitely check in with your business often to take advantage of more memorable travel incentives.
Why Do We Do It?
We know how competitive it is to obtain more sales. Even veteran salesmen with the best skills cannot get the results you need. In addition, we know that consumers are shopping for the best bargains. And, they always want their money to do more than what they paid for, which is why we give them something they really want and will cherish. Our travel agents work hard to find the best global and local trips that are catered to what your winners will enjoy.
Time to Make a Memory at Your Special Event
We can help your business thrive. Give our marketing representatives a call and have them evaluate your advertising campaign and then set up the perfect strategy that will inspire customers at your sales event. Get your free sample plan or call us at 1-866-883-2968.