ODENZA REVIEWS
Odenza Marketing Reviews from Customers
What is good customer service?
At Odenza, we believe it is transcending expectations and truly ensuring the experiences of our guests are positive. When our guests reciprocate by writing positive reviews or providing us with vacation stories and pictures, it assures us that we've done the job right.
On this page, you will see the wealth of stellar reviews we have received from our customers over the years.
Irena K
A piece of paradise!
I would like to thank Odenza for the wonderful vacation I had in Bora Bora. It was amazing, the hotel was beautiful and the staff was friendly. Bora Bora is a piece of paradise, thank you very much!
Lori W
IT WAS FABULOUS!
We went to Tampa, Florida. The accommodations were great, very clean and quite the friendly and helpful staff. Dealing with the Odenza team was easily accessible over the telephone and through email. They were a pleasure to deal with!
Jessi C
AMAZING!!!
My fiancé and I had an amazing time!! We were treated like Royals! We explored downtown and enjoyed the waters! I would highly recommend working with Odenza to anyone! Our agent Hannah was helpful all throughout our stay! This trip strengthens our love for each other! We made lifelong friends in the Bahamas too!
Heather W
Hannah was a great travel agent!
Our vacation was great. The resort was everything. We honestly didn't even need to leave it. They have multiple activities and multiple food choices (all delicious). Hannah was a great travel agent; we have had her 2 times now and plan to use her on this coming trip.
Debra S
My vacation with family was awesome!
The kids really enjoyed themselves on Spring Break with all the sightseeing and tall mountains. Definitely a nice trip.
Michael F
A much-needed getaway!
It was amazing – was able to take my parents along on a much-needed getaway to the warm weather of Florida! For the first time, I was the one treating them to a vacation and it felt great being able to do that.
Katelyn Q
Costa Blue Resort in Amergris, Belize
It was AMAZING! Absolutely perfect weather and the best service at the Resort! The waters were warm and so blue! We had the best Lobster Fajitas and hands down the best Pina Colada ever made. Belize was the perfect destination for our Honeymoon and we are so thankful to Odenza for making this trip possible! We can't wait to see where Odenza takes us next!
Jakeeva C
Our BEST vacation ever!
Thank you Hannah for booking our dream honeymoon, you are the best! Hannah took care of everything including our shuttle from the airport to the resort, a very smooth ride! Everything was wonderful, our BEST vacation ever!
Mike C
THANK YOU for this amazing experience!
This was a vacation of "firsts" for us, as neither of us had been to the destinations we chose before, it was an absolute PHENOMENAL time!! We were able to spend 4 nights in Vegas, from there we traveled to Los Angeles, where we spent 2 days before boarding our cruise to Cabo SAN Lucas, Mexico. I was able to see some amazing places, do some incredible things and meet fantastic people along the way. I don't think we stopped laughing and smiling the entire trip, we made memories that will last a lifetime and fell in love all over again in the process! From very satisfied, very thankful vacationers….THANK YOU for this amazing experience!
Dena A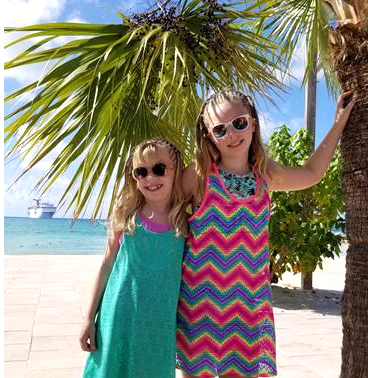 Thank you to Odenza and our travel agent Jenny W. . for helping us to book our Bahamas cruise for our family!
This was the 1st cruise for our two daughters and we all had a great time! Carnival Cruise Lines did a great job with the food, service, accommodations and entertainment. Our family also had an amazing excursion in Nassau, Bahamas swimming with the dolphins! A trip we will never forget!
Balar B
Thank you for making this the best trip for us!!
Definitely a great experience very convenient with the help of Odenza's staff! It was a beautiful place and a great hotel! Will be recommending anyone I know to book through Odenza and will be booking again myself hopefully in the near future! Thank you for making this the best trip for us!
Astrid G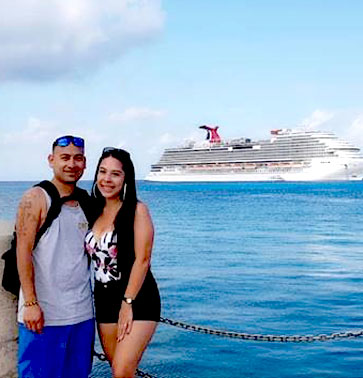 This trip was like a dream!
Included are two pictures from our trip, the first one is from the night of my engagement in Jamaica! 😃 the other one was of us in Cayman Islands. This trip was like a dream, can't wait to do it all over again and book through Odenza as you made the process so smooth. Thank you!
Veronica G
Our vacation exceeded our every expectation!
We are so grateful to Odenza Vacations for not only helping us escape to the sunshine of Mexico, but also for allowing our family to create incredible memories together. We had a wonderful, care-free holiday and wouldn't hesitate to book our next vacation with them in the future!
TJ Allen
Will never forget it!
The cruise was amazing! When all of the work that went into planning it was executed, it came out perfect. I set up an excursion for my fiancé that was ALWAYS something she wanted to do but never had the chance! She was so thankful and will never forget it. Thank you for all your work!
Kattam L-C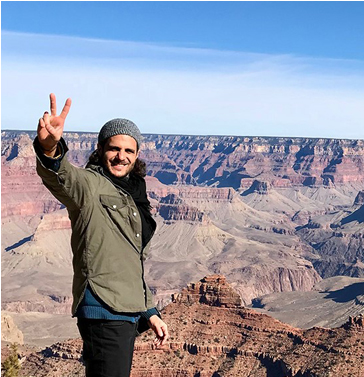 What a bliss!
Each day we discovered things that we didn't know existed on earth ! What a bliss!!! Well organized and supported by the Odenza crew, thanks a lot!!!
Destiney D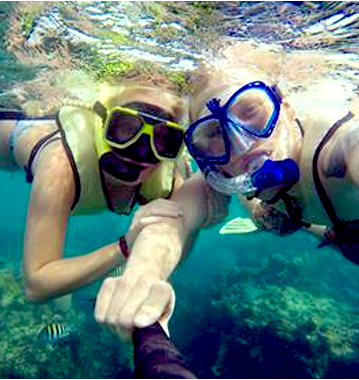 This trip was truly one we will never forget!
This past week in the Bahamas for our honeymoon was a dream for Mitch and I. We had the opportunity to go out in the middle of the ocean and see hundreds of fish, swim with sharks, kayak, paddle board, jet ski, and take a boat ride in the clear blue waters. We saw locations where movies have been filmed, we learned the Bahamian culture, all while meeting so many people from around the world who were so beyond nice to us. This trip was truly one we will never forget, along with the amazing friends we made over the week. We will most definitely be visiting the islands in the Bahamas again in the near future! Here's to forever with my best friend!!
Johnathan V
This was the best vacation we've had thus far!
The family and I went to Universal Studios and Aquatica. We spent time at Summer Bay Resort soaking up the sun and activities. The kids were wore out and can't wait to go back.
Jannett A
We had a great 1 week cruise and would do it all over again with Carnival and Odenza!
We went on a 6 night cruise with Carnival Splendor that was booked through Odenza. We had an amazing time with our 2 stops in Bahamas, Amber Cove Dominican Republic, and Grand Turks in Turks and Caicos. Our cabin was very nice with an upgrade to a balcony and always very clean. The activities on the cruise line were always fun and entertaining and the food options including the SteakHouse Restaurant never disappointed. The give aways (raffles and bingos) were always very exciting and we ended up winning a free short excursion! We had a great 1 week cruise vacation and would do it all over again with Carnival and booking with Odenza.
Chantal H
Our trip was amazing!!!
Loved the resort!! An ideal location for sure, thank you Natasha the Odenza team for all your help!!.
Ksenia S
Our trip was amazing!
Dreams resort has great service. The food was good at the buffet. Food at the restaurants at the resort was great.
They offer a lot of activities free of charge, including scuba, kite surfing and snorkeling lessons.
Jennifer Sarjeant was great. She went over important things a few times like the documents, shuttle and etc. Jennifer was very patient and professional.
Thank you!
Ronette J
Our vacation to Mexico was amazing!
We went parasailing for the very first time which was amazing and we also went swimming with dolphins. Mexico is beautiful, the beach was clean, the sand was soft, the water was warm and the color is beautiful. The hotel had excellent service with great food! This is a place we will definitely visit again!
Thank you, Odenza!
Kim P
It was one of the best vacations we've taken. It was seamless.
We just returned from a fabulous vacation to Puerto Vallarta, Mexico which we booked through Odenza with Hayley. It was one of the best vacations we've taken. It was seamless. From booking to payment to travel. The resort Hayley recommended was fantastic and the Sunwing Service was amazing! We stayed at the Riu Jalisco and will definitely stay there again! We booked a quad tour through out on site Sunwing rep and it was an incredible day! We party consisted of myself, my husband, my daughter and my father. Everyone agrees – one of the best trips! We did a lot of touring around and exploring on our own with several trips in Bucerias, downtown PV and Mismaloya to visit the greatest zoo on the planet!! We can't wait to go again!!
Thank you for taking care of all the details!!!
Lisa B
Our trip was amazing, Hurricane Matthew and all!
I was honored to travel to Kissimmee/Orlando area with Single Moms that I mentor at my church. These amazing women worked 10 months budgeting, cleaning up debt and saving for this annual trip with me. There were 4 moms and their kiddos. My husband was our 2nd car driver and photographer, LOL!
Praises to Krista Warren who helped me plan this exciting adventure. We loved our accommodations.
Frances S
We had a fantastic day at the Disneyland Diamond Celebration with our 2 year old!
Disneyland has a special place in our hearts, not only because it's where my husband and I got to know each other before we started dating and lived in Southern California with annual passes, but also because we now have a daughter whose middle name is Belle and she loves all things Disney! When we saw the certificate option for Disneyland tickets we were excited as we now live in the Bay Area, and were very surprised and satisfied with the ease in redeeming it!
Thanks to Odenza, we experienced the magic through her eyes as she beamed with joy on the rides and stood with awe when meeting the princesses. It was an amazing opportunity to take her at such a young age!
Anthony B
Thank you!
Our Carnival Cruise to the Mexican Riviera, Cabo San Lucas, Mazatlan, and Puerto Vallarta was absolutely fantastic! We had friends and family on board from various places to join us and was definitely more fun with them. We're already talking about what our next trip will be.
Matthew B
Thank you Odenza!!!!
We had great time in San Diego. During our trip we went to possibly the last Chargers game in San Diego as they might move to Los Angeles. Before the game we tailgated, played cornhole, and barbecued and the Chargers played the best game of the season. We loved our room and the bay view from the hotel room was spectacular.
Velma J
My vacation was wonderful.
My daughter used her free vacation certificate to take me to Mexico for my birthday. We stayed at the Maya and the resort was everything we expected. The staff was helpful, friendly, and engaging. We really enjoyed the nightly showed put on by the staff. I even took Salsa dance lessons. Can you say "Mango Margarita", the margaritas were fabulous. The transportation to and from the airport was friendly and efficient. I would recommend Odenza even if there are no free promos. As a matter of fact, I am going to the Dominican Republic in September booked through Odenza and I am truly looking forward to this vacation.
Khristopher W
I will highly recommend it!
We went to memories Grand Bahama Resort and Casino for our honeymoon! First and foremost the people of Bahamas are so kind! The clearest water I've ever seen! The resort was amazing as there was always something going on to keep us busy. There were 5 different places you could eat at, there was a local market you could visit with more dining options and at night the crew put on some awesome shows for the guest and then you could party at the prop club all night or try your luck at the casino. The staff was amazing, the food and drinks were great! And as the locals say "the sun shines on this island every day!" Which is so true! Thanks to Odenza for helping us pick such a fabulous spot!
Mr. and Mrs. R
Thank you Odenza!!!! Keep up the good job.
Being a valued customer of Obsessions Jewelry, we were given a complimentary promotional certificate for a cruise issued by Odenza Marketing Group, who assisted us in redeeming our voucher. Odenza helped us fulfilled our first cruise from airfare ticket to airport transfer to the port. Keep up the good work Odenza!!!
We just got back from a 4 day Carnival Baja Mexico cruise from Catalina Island to Ensenada. We had never cruise before and never wanted to but, after this time, we can't think of a better vacation option than cruising. It was an effortless travel, from stateroom we only have to unpack once, with no effort at all, waking up in a new place. Every evening we receive a list of the next day's activities. We were busy all day, much to do in a ship, the water park, Jacuzzi, running track, mini golf, karaoke, disco dancing, comedy show, dance lesson, live Broadway show, shopping, picture here and there and more.
Jerome M
Thank you!
My wife and I had a blast in Playa del Carmen, Mexico. We came, we saw, we conquered. We had an extraordinary time and both wished it was longer. The food, hotel, even the people were great, and we especially want to thank ODENZA for setting this whole thing up. We definitely will be using you guys again
Ashley H
It was a day we will never forget.
This was such a memorable trip and you were very helpful with helping us book it.
My boyfriend Cody picked me up from our hotel in Las Vegas in a Lamborghini. We went out for lunch then headed for a nice drive to Red Rock Canyon. It was so beautiful and when we got there he had a photographer waiting to do a photo shoot with us and the Lamborghini. He completely surprised me and got down on one knee. He told me he wanted to spend the rest of his life with me and asked me to marry him!! I don't even think I said yes because I could not stop crying, I was so happy.
Melissa T
Thanks Odenza!!
Recently I went to see my Father and his family in Hua Hin, Thailand. This particular trip was really important to me as I had not seen my father in years. I can honestly say that this trip and the connection I built with my father was one of the best!! I definitely checked a few things off the bucket list. Thailand was beyond beautiful!!!
Emangukere A
My vacation was great!
Thanks to Odenza for arranging everything from my home departure, to destination stay and back. My kids had a good time as the resort was activity filled and my spouse & I got to relax a little.
Sophia P-K
Our Trip was Amazing!
We had a great tIme and our Travel agent Mark as extremely helpful. We also booked transportation thru mark Otuim and they were very accommodating we gave them a good tip they took us to a store to purchase small memorabilia from our trip we had a great time and the food was extremely good. we purchased a dinner on the beach at night we also got massages and visited the spa. This resort is A plus on customer service as well.
Kandis B
Thank you so much for this amazing trip!
Our Honeymoon was literally a dream come true! The room was comfortable with a tropical view & well kept thanks to the friendly housekeeping staff . Everyone was so very helpful & friendly from check in to check out. Only the gorgeous ocean view reminded me of how far from home we really were . In addition to relaxing we spent our days either pool/oceanside or enjoying resort activities ranging from BINGO to Windsurfing . Evenings we enjoyed fine dining, spirits & a nightly show at the theatre.
Kory R
Thanks Odenza! We wouldn't have been able to do it without you!
We were able to do something we didn't think would be possible, we got married! Thanks to Odenza, We were able to escape and experience a life time of memories! We went to Las Vegas Nevada and stayed and got married in one of their fantastic jaw dropping hotels!
Rachel M
Our vacation was spectacular!
It was our honeymoon also and we could not have asked for a better vacation (if only it were a bit longer!). Our trip was both relaxing and invigorating. The ambient, tranquil atmosphere of the all-inclusive resort right on the beach front made for balmy evenings during which my husband and I could discuss our daily adventures without worrying about how we were going to pay for dinner! Chichén Itza was so incredibly fascinating! My husband and I took the most pictures here and I bought a book so I could remember the full history of all the breath-taking ruins we encountered. The snorkeling excursion was the following day. The exquisite rainbow of tropical fish, the thrill-seeking zip-line into a cenote, and the crystal blue waters of the closed cenote will be forever imprinted on our minds. I cannot accurately describe how amazing this vacation was, but I can say it will always hold a special place in our hearts. Thanks so much to Odenza for being a BIG part of making it all happen!
Jordan J
Our honeymoon was magnificent!
Cabo San Lucas was beautiful and the resort was perfect. It was nice to have an inclusive package where we didn't have to worry about a single thing. From flying first class, transportation and dining we couldn't have wished for more. The highlight of our trip was deep sea fishing. We caught an 8 foot striped marlin!
Karen H
Thank You Odenza!
Karen & Wayne in Las Vegas, on a trip compliments of Renfrew Chrysler, Calgary. Well, of course, we had to celebrate the purchase of the Fiat 500 we have fallen in love with so much! As a tour guide in Paris, I always seek out the best spots in every city we visit. We asked around and found the best patio in Vegas, on the deck of Planet Hollywood in Caesar's Palace. Hot sun pouring in as we enjoyed the incredible Strip view, great drinks and food. A gal came to our table and took our picture, saying the photo was free as a postcard and we were under no obligation. Okay, why not? She later brought us the postcard but also a larger framed version for $20. Sold!
Stephanie C
Thank You Odenza!
Roses are red, violets are blue, We were cold Canadians looking to escape the flu Thank you!
Best belated honeymoon EVER!
Andrew G
We enjoyed our trip the weather was great!
The resort was beautiful, the food and service was very good We will return to visit in the near future. Cabo San Lucas was easy to get around and we enjoyed a day over in San Jose. We could whale watch from the Beach right in front of our resort……that was very enjoyable.
Thanks again!
Roberto M
We had a wonderful time at Disneyland Resort in a beautiful sunny day.
My wife and I really enjoyed our visit since last time we were at Disneyland Resort was for our honeymoon almost four years ago. It almost felt like an anniversary celebration =) Thank you Odenza!
Ann L
We had a great time in Las Vegas, casinos, restaurants and hotels.
We decied to take a side trip to Hoover Dam and the Grand Canyon and attaching one picture of many that were taken there. Thanks to everyone at Odenza for their help in arranging our accommodation and plane travel. It was fabulous.
Michaela W
In one word – WONDERFUL.
The resort we stayed at was perfect for us: absolutely immaculate, great pools, good selection of food, and great location. I really credit our booking agent (Mark Vaughan) for suggesting this resort, as it suited us perfectly. The whole transaction in the lead up to our vacation was smooth and hassle-free, so I would definitely work with Mark again in the future. He was fantastic and really tailored our vacation perfectly to what we wanted, and no request was too much for him. We felt really comfortable knowing that Mark would keep us updated with any changes to our trip, and confident that all the information he gave us was accurate. I would have no hesitation in recommending Odenza and Mark to anyone who needed a travel agent.
Melody Z
My Odenza vacation took me to Freeport/Bahamas & it was just perfect!!!
I didn't do the typical couple cruise, I instead, decided to go on a Mother/Daughter cruise. And it was one of the best vacations I've ever been on. I was left speechless @ how beautiful everything was & how accommodating Odenza was to my daughter & I. Whether I win this contest or not, I just wanna take this moment to personally thank Odenza for allowing me the opportunity to make mine & my baby girl's birthday so special, we will never forget this time together. So emotional!!!
Karin N
Thank You Odenza!
We had a ROARING good time on our cruise because we held a baby lion cub in Ensenada. As our first cruise, our memories created on and off the ship will last a lifetime. Can't wait to book our next trip through Odenza.
Kelly M
Our vacation was very relaxing.
We stayed at the Wyndham Azteca and the hotel had paddle boards, kayaks, catamarans and wind surfing which was a lot of fun. The water was beautiful! Yoga on the beach made for beautiful photos!
Stephanie C
Thank you Odenza!
Our trip to Dallas was absolutely fantastic. Everything turned out great! The flights, room and activities were perfect and we had a blast! We have been looking forward to this vacation for a long time and it definitely did not disappoint.
Kathryn S
Thanks Odenza, for helping us book the flights and hotel! We had a great trip and a memorable birthday!
We went to Vegas for my X0 birthday. A limo greeted us at baggage claim; upon arrival to our hotel the limo door was opened, we were greeted by name, and whisked directly to our room. There, a bottle of champagne, and chocolate covered strawberries were on display along with a birthday card from Hotel 32. We had a great view from our room and also from the hospitality suite, where we were offered enough hot and cold hors d'eouvres to suffice for dinner.
In the evening we headed to the Quad for a great performance by Frank Marino and the Divas. We subsequently went to a bar, where we made friends with several people; one of whom bought my birthday shot at midnight.
The dance floor opened at midnight, so we all headed over there for a few hours of lively dancing.
We were awakened by a couple happy birthday calls too early; eventually we got up and enjoyed the complimentary breakfast in the hospitality room. Got picked up at MGM by Vegas Extreme Skydiving at 11:45 and headed for the drop zone. We had a fantastic tandem jump!! Thanks Vegas Extreme Skydiving!! What a way to celebrate a big birthday! We were returned to MGM safely, had lunch and returned to the hotel.
Went to the Bellagio early enough to enjoy the conservatory and too see the 7pm water show. We enjoyed a fabulous Cirque Du Soleil "O", and then spent the rest of a great birthday nightclubbing and dancing at Surrender.
Our final day was spend poolside at the Monte Carlo. They had great drinks and a fantastic DJ who kept us dancing in the wave pool most of the afternoon. Finally, we had to fly home.
Carissa K
The bachelorette party was amazing!!
Thank you thank you again for everything. We got back and everyone was talking about how they wanted to do it again. The rooms were amazing and we were able to get connecting ones so everyone could mingle!
We had 13 girls in Vegas for a bachelorette party. Our pictures cannot fully explain how much of a blast we had, but they let us piece together the 3 days of madness we all shared together in Vegas! Were just waiting for someone else to get engaged so we can head back!
Carlene L
My husband and I had the most amazing adventure to Thailand!
Our trip was flawlessly planned and customized exactly to our needs. From welcome champagne in our room to the most amazing guides and top end hotels in the world, we felt like we were on our second honeymoon. We shopped the night markets of Bangkok whilst we sampled local cuisine. We had local flights arranged for us so we could head to the beautiful islands of southern Thailand and soak up the sun and pristine waters! We then headed north Thailand to ride elephants, cycle into remote caves to visit Monks and temples! We visited remote hillside villages where we brought school supplies to the small children! One of the highlights of our trip was getting to spend time riding the elephants! Thanks to Odenza we had the trip of a lifetime!
"my life would not have felt complete without seeing these places in the world or being on this trip"
– Scott Leier (my husband)
For more information about how Odenza can help you increase sales through an inexpensive and cost effective travel incentive program
Please call
1-866-883-2968