Marketing Resources
Success isn't just about using incentives and waiting for people to take notice – it's about how you use them and how well integrated they are into all of your marketing channels. We know this and that's why Odenza provides a comprehensive suite of marketing materials and ongoing support for all of our clients.
First off, we provide plethora of free marketing materials that can be used in your store or showroom. These include, but are not limited, posters, table talkers, balloons, pricing hang tags, window decals, be back cards and much more.
Using your free marketing materials
Odenza Window Decals Installation
We also provide affordable premium decorations and additional marketing materials should you want to make your store even more eye-catching.
Ad Design
Along with what you can use in-store, we offer a range of ad design solutions that can use both on and offline. Whether you need high-quality stock photos, pre-designed facebook template, require a custom design, we can help you.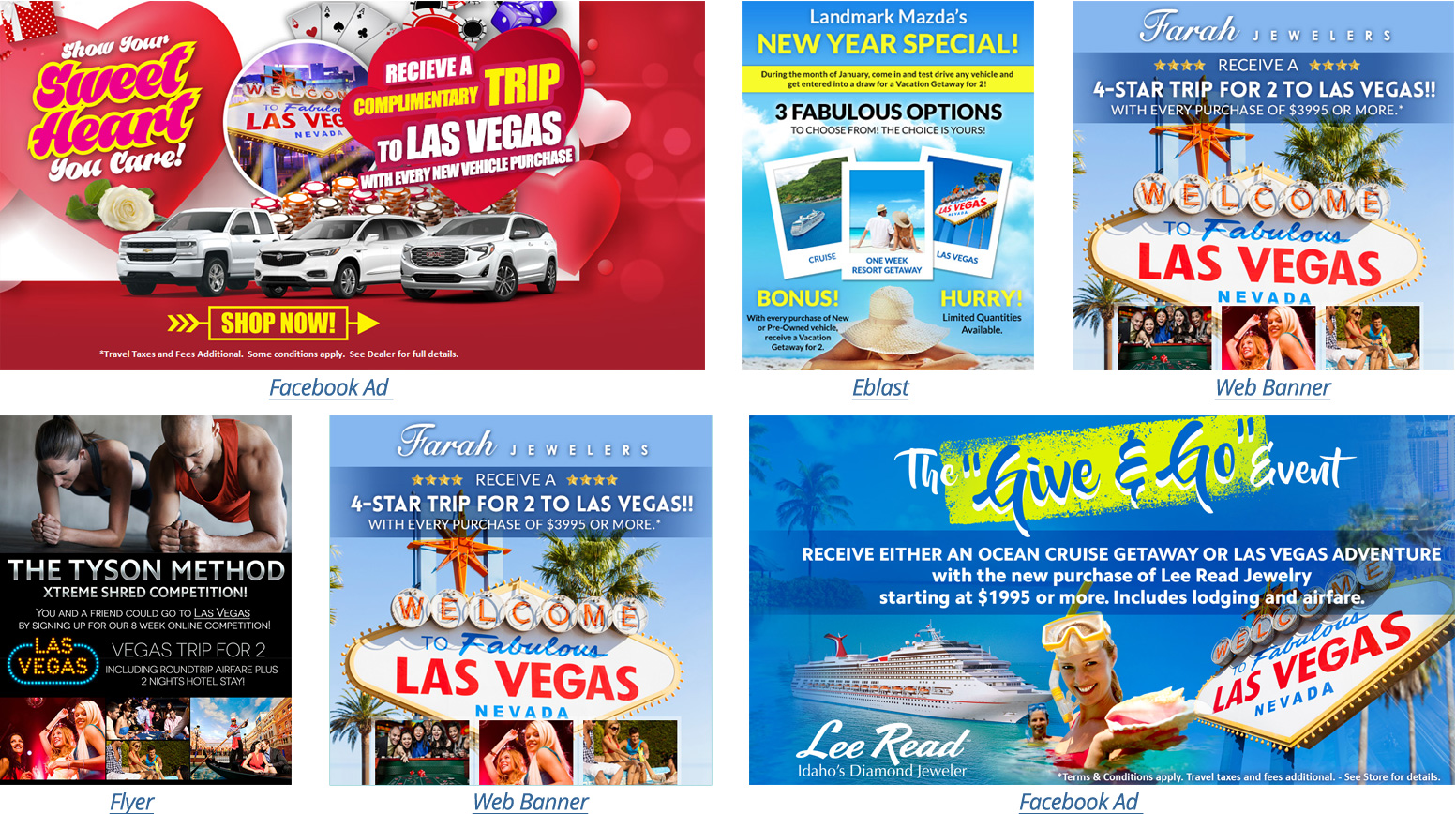 If you would like us to design a customized ad for your promotions or require further assistance, please contact us directly at 1.866.883.8205 or by email at promoteam(@)odenza.com
Ongoing Support
It's not just physical and digital marketing materials that we provide. Key to our service is exceptional ongoing support you'll receive from our marketing team throughout the duration of your campaign. Once you have received your incentive product from us, a promotion and marketing coordinator will be in touch to provide program coaching and support.
We also offer you and your team the chance to participate in a conference call with us so that everyone in the company knows what to expect and how to make the incentive shine. And if you have ever any questions or concerns, we're just an email or call away.
Odenza's Award Winning Travel Incentive Program
Media Gallery
Check out our gallery of Newspaper ads, TV ads, Radio ads for some inspiration that you can use for your own campaign. When you're ready to design your own creative you can access our download images section.
Marketing Support
To access our full gallery of sample images please fill out the form below so we can provide you with the password.