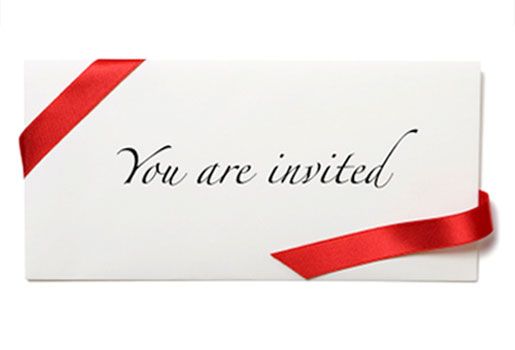 Travel Incentives Heat Up Private Sales Events
Event marketing is the process of creating a themed exhibit that promotes a product or service of your business to leverage customer engagement. Merchants and business owners increase their customer base by holding private sales events, which not only works to attract new customers, but also increases the loyalty of existing ones.
Private sales events are an opportunity to create a special event that revolves around a giveaway of a special gift for attending, such as travel incentives to reward buyers for their support. The most common example is sending a direct mail invitation to anybody who has purchased from you before, to attend your invitation only event. You may want to add lights, a red carpet, and a conservative sampling of bubbly and snacks. If the customer purchases during this time, they will receive a complimentary vacation as an added reward.
Private Sales are Measurable
The challenge of today's marketing is being able to measure your results. You can measure the return directly from the customer traffic that you acquire during the private event. It is even more measurable if you have your guests bring a coupon or a special raffle ticket that you gave them in the invitation.
A Sales Event Should Stand Out
Having the newest or biggest building on the block shouldn't matter, what does matter is offering something that makes your business stand out from the rest. If you have tried to invite thousands to attend your sales event but failed, then the problem may be the lack of value from your offer. Your sponsor may have done everything they could to get customers to bite, but the incentive was not worth their time. An offer of a complimentary cruise, Vegas trip, or event tickets for 2 people, as a thank you for doing business, may be all that you need to stand out.
How do we make it work?
Customers are looking for products and services with an added value, so if you are not pushing a little extra for their business, it may prove difficult to compete with others in your industry.
Here's how it works:
You select your desired vacation program
We ship it over to your business overnight with free marketing materials
You showcase the deal with your available advertising and our free marketing materials
Reward your customer for their purchase
Your customer registers online and mails in their certificates
Our travel agents help your customers make arrangements and finalize the booking
Customer enjoys their vacation
They refer your business to others about your sales event
Additional hotel nights, airfares, entertainment passes and car rentals will all be sorted out with our in-house travel agents in one phone call.
Some of your customers may have heard about travel incentive offers from other businesses, but then did not receive what they had hoped for. With our system, we custom tailor the incentive program, and we help the client understand what they will receive without skipping out on any details. If your customer has an issue with scheduling their vacation, our agents handle it quickly.
Get A Load of that Crowd!
At Odenza, we take the time to listen to the finer details of your business, and we provide the travel incentives based on your needs, not ours. From start to finish, Odenza will handle the entire process. Why recreate the wheel and spend months on trial and error promotions when we can give you everything you need to increase sales?